Confidence, Emotional Maturity and Reading Skills are Top Priorities for School Readiness Among Parents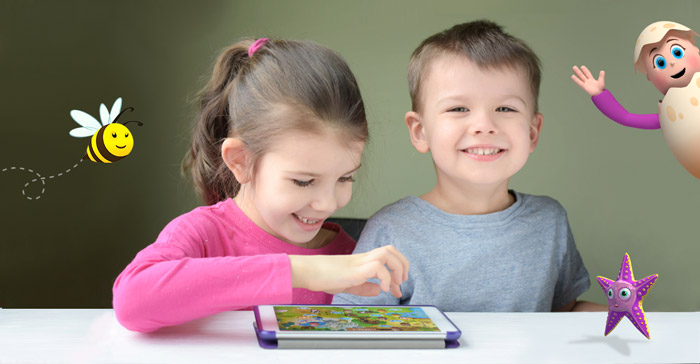 School readiness is a topic on many parents' minds this time of the year.
Reading Eggs recently conducted a survey of parents with children aged 12 or under and found that social confidence (76 per cent), verbal confidence (61 per cent), emotional maturity (58 per cent) and a degree of reading ability (40 per cent) are the key things a child needs when it comes to school readiness.
Being socially confident and verbally articulate can certainly be helpful for children in kindergarten according to psychologist Kim Shortridge from The Sydney Psychology Centre. According to Shortridge there are several things to look at when assessing your child's emotional maturity.
"Children should be able to recognise their own emotions, and regulate those emotions wherever possible, so they're not too dependent on an adult to help them. Crying readily, shouting, poor persistence, and tantrums are all signs that a child might need some help honing their emotion regulation skills before they start kindergarten."
In addition to reading ability, 34 per cent of parents feel some prior writing skills are needed, and 25 per cent say a child should have some basic maths knowledge.
Reading Eggs literacy consultant Sara Leman, an experienced teacher and literacy specialist, believes it's only natural for parents to, "feel pressured to teach their child to read and write before starting school," she said.
"However, teachers are generally more interested in knowing that the child is socially, emotionally and physically mature enough. Having said that, I would certainly encourage parents to harness their child's natural curiosity and enthusiasm, and to introduce them to some basic literacy skills before starting school."
According to Ms. Leman, research has shown that being literate is crucial for children's social, emotional and academic wellbeing.
"We can encourage future success by teaching key literacy skills while children are engaged, motivated and wanting to learn," said Ms. Leman.
"This is why a program like Reading Eggs is a good tool as it allows parents to feel confident that their child is learning the fundamental literacy skills they need in a safe, engaging and educationally rigorous way."
Used by over 10 million children worldwide, the multi-award winning learning program uses a highly engaging and interactive series of phonics lessons and reading activities to help children aged two to 13 become confident and fluent readers.
Children can access the program on a desktop, tablet or mobile device, with their progress saved every time they play.
New customers can start a free trial here.