Explore the brand new Mathseeds Map 38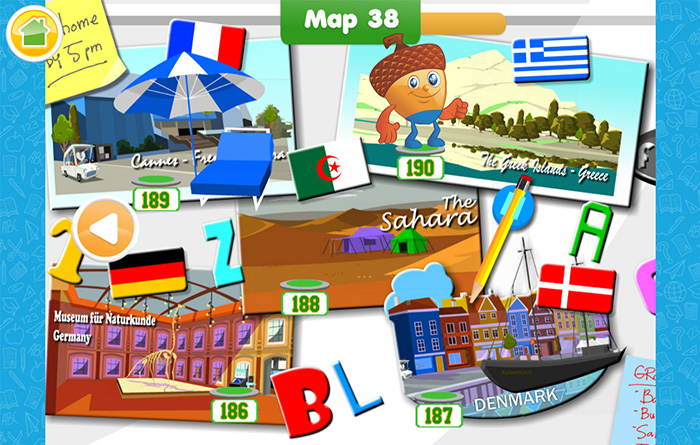 Mathseeds Map 38
Mathseeds fans can now enjoy a whole new adventure with our latest release of Map 38!
Map 38 takes children through five exciting new destinations, building key problem solving skills and knowledge of Year 3 maths concepts.
The new map covers multiplication, graphs, problem solving, time and division. Children can join Mango and friends and learn how to calculate time intervals while planning a bus trip in Cannes, solve two-step word problems in the Sahara, and count fossils using multiplication strategies in the Natural History Museum in Berlin.
Map 38 features:
Lesson 186, Multiplication: use vertical multiplication and multiply 1 digit by 1 digit and 2 digits by 1 digit.
Lesson 187, Creating Graphs: collect data and draw a scaled bar graph. Solve one‑step and two‑step questions by interpreting information presented in the graph.
Lesson 188, Problem Solving: solve world problems that involve the four operations. Interpret the question and determine the appropriate operation to solve the problem.
Lesson 189, Time Word Problems: solve word problems that focus on time. Use addition and subtraction to calculate time intervals in minutes.
Lesson 190, Division 2: recall division facts and solve problems where there is an unknown quotient.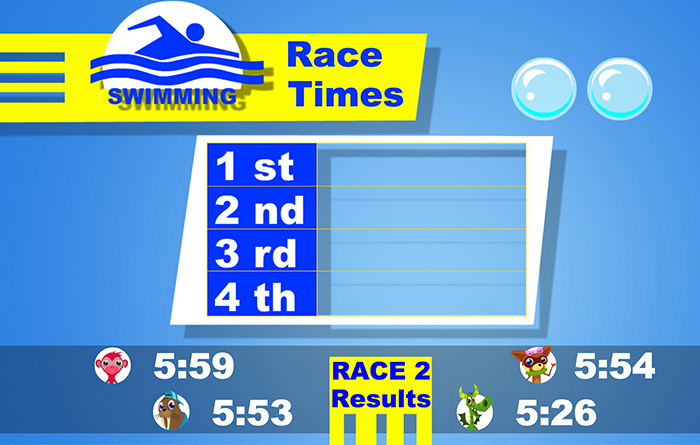 The engaging online world of Mathseeds allows young children to follow their own self‑paced learning path, with lessons traveling though different maps, personalised to their ability.
The award-winning program now contains a whopping 190 highly instructive maths lessons, designed for children aged 3 to 9. All of the lessons feature the same cast of beloved characters, catchy songs, entertaining videos, and a range of learning activities that build essential maths and problem solving skills.
We plan to bring out two more maps this year to provide full coverage of Kindergarten to Year 3 maths. Stay tuned and happy learning!
Log into Mathseeds and start exploring the brand new Map 38 today. New users can sign up for a free trial — it's fast, easy and 100% obligation‑free.