Primary Students Increase Maths Skills by a Whole Grade Level During COVID-19 Shutdown
The 2019⁠–⁠20 school year was unprecedented: education was thrust into uncertainty when schools across the country closed in mid‑March 2020 to minimise the spread of COVID‑19. Districts, schools, teachers and students were suddenly faced with the prospect of remote learning for the final months of the school year.
Remote learning was especially challenging for younger students. The importance of high‑quality, engaging and motivating online learning programs, such as Mathseeds, was immediately apparent. Students who had been using Mathseeds during class quickly adapted to using it as a remote learning tool.
A study conducted at Highland Elementary School in Pennsylvania, USA for kindergarten and year one students showed that up to 75% of students were working at or above their grade level by the end of the 2019⁠–⁠20 school year. So, despite a challenging transition to learning at home full‑time, the majority of students demonstrated resilience and perseverance as they switched to using Mathseeds at home.
Astounding Results
Kindergarten
From August 2019–April 2020, 85 Kindergarten students completed 4,931 Mathseeds lessons. Impressively, these students completed 867 lessons—their highest number—in April 2020 during remote learning.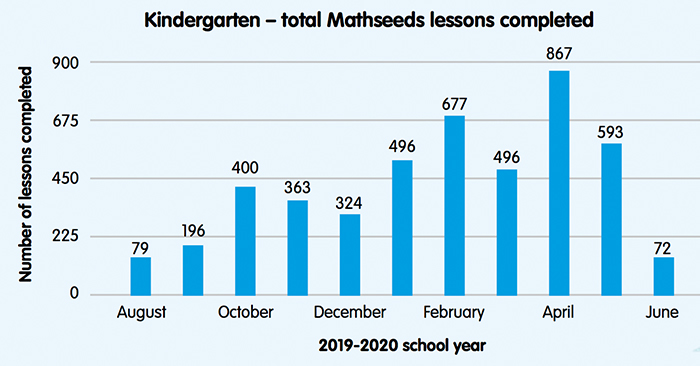 And while more than 90% of Kindergarten students started the year at grade level, by the end of the year, more than half of the students were working above grade level.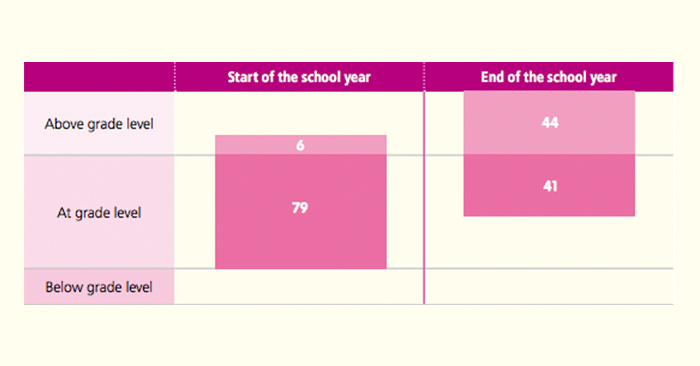 On average, Kindergarten students spent 35 minutes per week using Mathseeds and progressed 1.1 grade levels during the 2019⁠–⁠20 school year.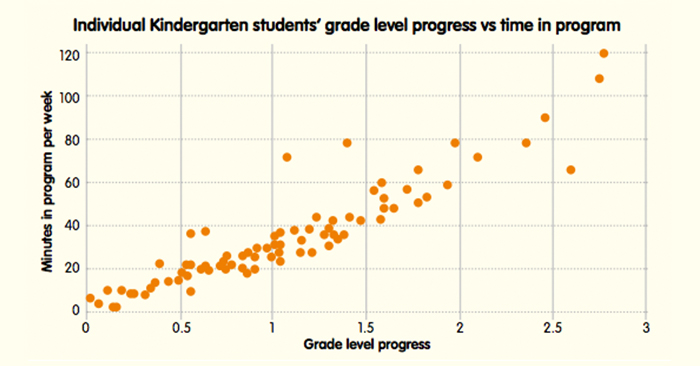 Grade One
Grade one students experienced impressive results as well during the same time period by completing 5,017 Mathseeds lessons in total. They took the highest number of lessons (751) in both March and April 2020 during the shutdown period.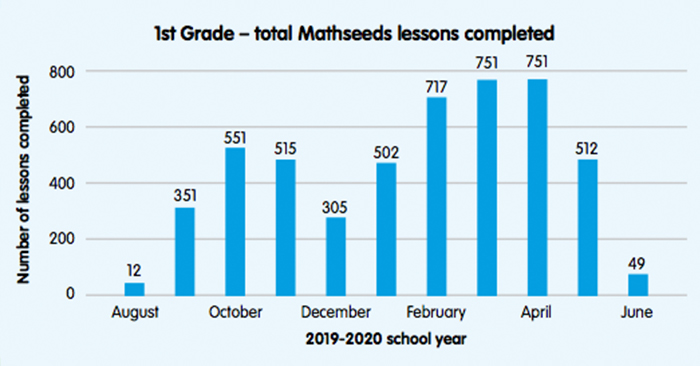 Students in grade one started out behind with almost 70% below grade level, however by the end of the term the situation had reversed: over 75% of students were working at or above grade level.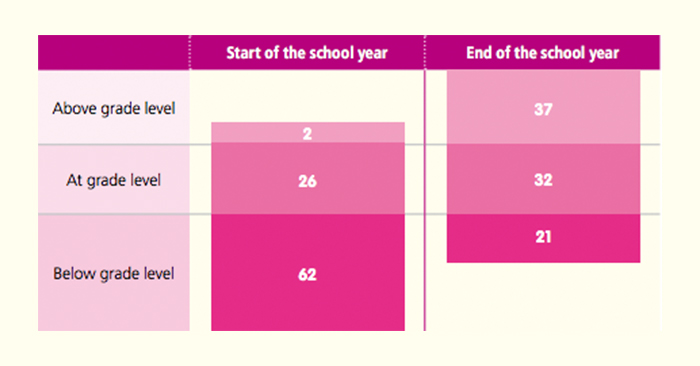 On average, Grade 1 students spent 40 minutes per week using Mathseeds and progressed 1.1 grade levels during the 2019⁠–⁠20 school year.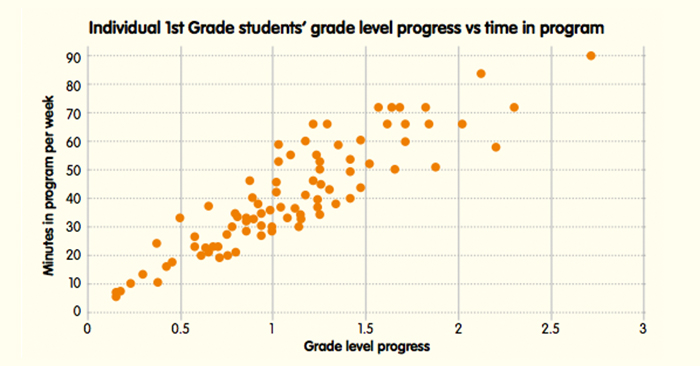 More time on Mathseeds = higher grade level increases
The study also revealed that grade levels continued to increase with students who spent more time on Mathseeds. Grade one students who spent an average of 61⁠–⁠90 minutes increased their grade levels by up to 1.81, whereas kindergarten students who spent 61⁠–⁠90 minutes increased their grade levels by up to 1.97, and saw an even bigger increase with students spending 91⁠–⁠120 minutes increasing their grade levels by an incredible 2.77!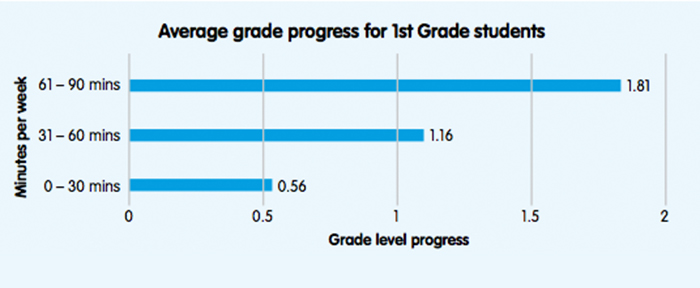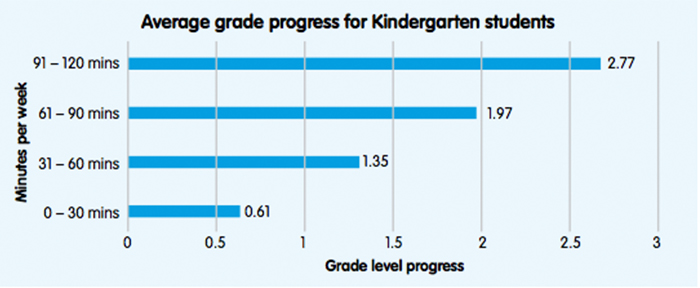 As you can see kindergarten and grade one students not only survived but thrived during the COVID‑19 shutdown, thanks to their experience with the multi‑award winning Mathseeds program.
Math + Fun = Mathseeds
The final months of the 2019⁠–⁠20 school year were challenging. Teachers and students made extraordinary efforts to adapt to remote learning. It's inspiring to see children use Mathseeds to maintain and even extend their grade level learning during this difficult time.
So, while it's been a tough year and you may be worried about your child's progress, the good news is that kids have been proven to thrive with online learning solutions like Mathseeds.
Created by highly experienced team of primary school teachers, the multi‑award winning maths program is designed to develop essential maths and problem‑solving skills in children ages 3⁠–⁠9.
Mathseeds has hundreds of self‑paced one‑on‑one lessons are followed by fun games that present each new maths concept in a variety of exciting ways – your child won't even know they're learning! Early activities focus on numbers, counting and shape recognition. Later lessons build skills in addition, subtraction and measurement, and then early multiplication and division are introduced.
Your child will love collecting Golden Acorns, pets and certificates along the way ⁠–⁠ which motivates them to complete each lesson, and you'll love the watching their maths skills develop with personalised progress reports delivered straight to your inbox.
See how your child can increase their maths skills with a FREE trial of Mathseeds today!