2018 Read‑To‑Cure Challenge Wrap‑Up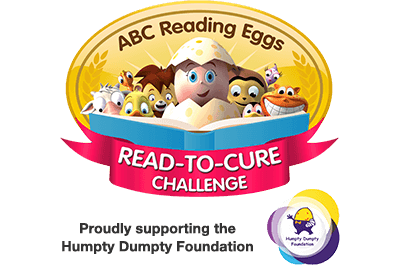 The Reading Eggs Read‑To‑Cure Challenge has officially wrapped up for 2018.
We would like to say a big thank you to all of the children who took part in this year's nationwide reading event, to improve their literacy skills and raise vital funds for children's hospitals.
Thanks to over 22,000 participants across Australia and New Zealand, we've raised a phenomenal $25,968 for the Humpty Dumpty Foundation!
We're proud to have donated $1 for every Reading Eggs lesson completed during the Challenge, up to the value of $25,000. With the funds raised, we were able to purchase vital pieces of medical equipment to help sick and injured children in hospital, including:
We couldn't do it without our amazing Reading Eggs Eggsplorers, who worked so hard to improve their reading skills while supporting a wonderful and worthy cause — that's an extremely proud achievement. Congratulations to everyone who took part!