Bec Judd and her four kids star in brand new video for Reading Eggs
We're excited to once again team up with beloved Aussie media personality, speech pathologist and busy mum of four, Bec Judd.
Bec and her four kids recently stared in a brand new video for Reading Eggs to launch the 2018 back‑to‑school campaign, which offers new customers a special 4 week free trial of the program. In the video, she talks about why her whole family loves Reading Eggs, and how her two older kids, Oscar, 6, and Billie, 4, have benefited from using it.
This is the second time Bec and her kids have appeared in a video for Reading Eggs. This time round, the positive and upbeat shoot features an adorable debut by her two sons Tom and Darcy, 18 months.
"I think the program gives kids a really good head start in reading and can aid in developing communication skills as the flow-on effects to the brain's processing system are really positive," Bec says.
"It's good for sequencing and retaining information. It also has an emphasis on phonics which we know is the best way to learn to read. Plus, it's already used successfully by millions kids around the world so the proof's in the pudding.
"My own kids have now been using the Reading Eggs program for a few years and continue to enjoy using it. Oscar is now in year one at school and has come along in leaps and bounds with his reading, thanks in part to the program. He's had so much fun with all the lessons and games and it's continuing to enhance his reading skills which are growing rapidly all the time.
"Meanwhile Billie who's four is having fun getting to know all the letters and sounds of the alphabet as she gets ready for prep next year. Even the twins who'll be turning two this year are itching to see what all the fun is about!"
For a limited time only, new customers can claim a special 4 week free trial of Reading Eggs before 20 February 2018. Register here to try the multi‑award winning online reading program for ages 2–13, and see how your child's reading can improve in just weeks.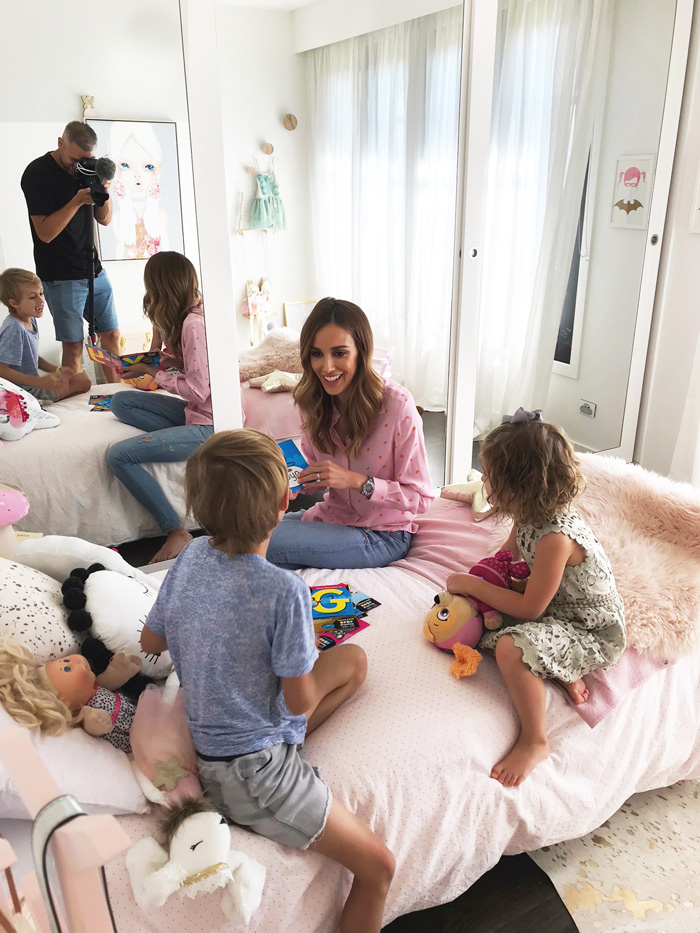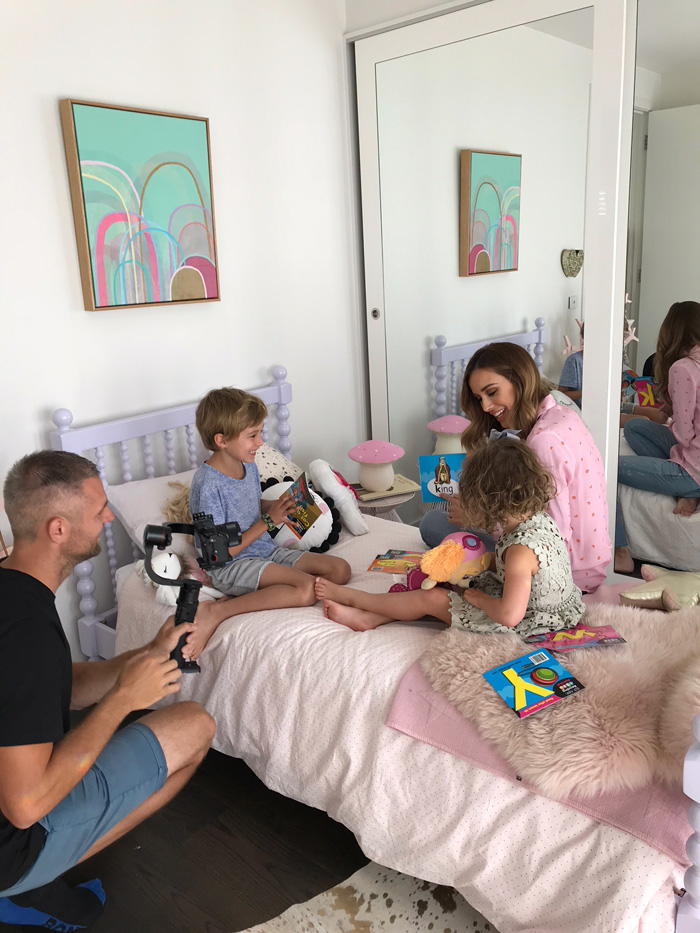 Bec Judd and her kids shoot their second video for Reading Eggs
to launch the 2018 back‑to‑school campaign