NEW Mathseeds Map 36 out Now!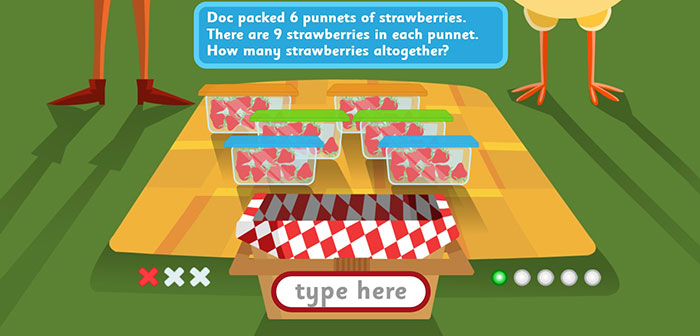 The fun new activities in Mathseeds Map 36 cover the times tables, angles, subtraction with regrouping and more.
The Mathseeds adventure just got bigger and better!
Mathseeds Map 36 features five brand new lessons which cover year 3 maths skills and concepts.
Your child can explore exciting new adventures with the Mathseeds characters, like finding angles in the Beijing National Stadium, comparing walking times to reach Big Ben at Westminster Palace, and practising the times tables in the Madagascan rainforest.
Created by the same team of experienced educators as Reading Eggs, the comprehensive online maths program now includes 180 maths lessons specifically designed for kids aged 3–9.
Map 36 includes:
Lesson 176, Times Tables (Mental Facts): explore the 3x and 6x tables, identify number patterns and investigate the distributive property of multiplication.
Lesson 177, Angles: learn that angles are properties of 2D shapes and measures of turn, identify angles in the environment and compare their sizes.
Lesson 178, Subtraction with Regrouping: apply place value to subtract two 3-digit numbers, and use a variety of strategies to demonstrate regrouping.
Lesson 179, Comparing Times: compare the duration of an event, recognising that time can be recorded in minutes, seconds and hours.
Lesson 180, Equivalent Fractions: recognise equivalent fractions that are the same size or at the same point on a number line, and compare equivalent fractions.
The journey awaits! Click here to log in and start exploring the latest Mathseeds map today. New users can sign up for a free trial here.