In this Reading Eggs review, preschooler parent Sheridan McAnulty shares her family's Reading Eggs journey. The mother‑of‑two says her family has been using Reading Eggs for three years, when her eldest child started kindergarten in 2018. Her preschool daughter Aria got her very own account just after she turned three‑years‑of‑age.
Was there a reason you started using the program?
We started using the programme to improve our children's vocabulary, comprehension and reading skills. Also, to develop a joy of reading and learning.
Which programmes does your preschooler use?
Aria is currently using Reading Eggs Junior and Mathseeds.
How often does your preschooler Aria use Reading Eggs?
On average Aria uses Reading Eggs once to twice a week for approximately 30 to 50 minutes each time. We usually let her decide when she wants to use it and for how long, as we don't want it to seem like a chore.
What's your child's favourite thing about Reading Eggs?
Aria's favourite thing about Reading Eggs is being able to see her progress as she completes tasks as well as the animations and characters. She enjoys the egg surprises and showing us how well she can perform in certain activities.
Try hundreds of online preschool games for FREE!
Reading Eggs Junior and Mathseeds provide hundreds of online preschool games that build essential reading, phonics and maths skills.
Free Trial
What do you, as a parent, love about Reading Eggs?
As parents the thing we love most about Reading Eggs is that the app is very easy for a child to navigate and requires very little supervision.
Do you feel that your child is learning the key skills a preschooler needs from the programme?
I definitely feel Aria is learning the essential knowledge that a preschooler needs from using the programme. The educators at the preschool she attends have commented on her great understanding of simple mathematics, spelling and reading. The skills she has practised while using Reading Eggs have made it far easier for her to understand and excel in tasks within her class environment.
What do you find motivates your child the most with the programme?
In our experience the main motivator for Aria while using Reading Eggs is unlocking eggs and seeing what is inside, she loves the surprise aspect as well as the reward for completing tasks.
Do you feel that Reading Eggs has helped prepare your child for starting school and in what way?
Reading Eggs has undoubtedly been a massive help in preparing Aria for starting school. Namely teaching her phonics skills, letters and simple addition and subtraction in an easy, fun and memorable way.
How does Aria feel about what she's learned while using the Reading Eggs programme?
Aria's confidence in reading has grown immensely since using Reading Eggs. She is extremely proud of herself when she completes tasks without assistance and always wants to show others how well she can do.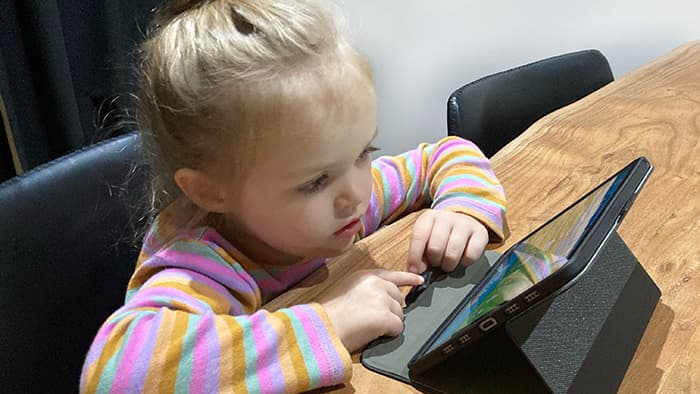 Four‑year‑old preschooler Aria has picked up key early literacy and numeracy skills, since starting her Reading Eggs journey. Get a Reading Eggs Free Trial today!
How has the programme helped with Aria's independent learning?
Reading Eggs has really improved Aria's independence not only with learning but also with using technology. Because the app is so easy to navigate, she is confident to open it and select the activity she wants to do completely on her own. Even though she can't remember all the category names, the images above them help her to find what she is looking for.
We absolutely love Reading Eggs and look forward to continuing to use it throughout both our children's education!
Does Aria have a favourite Reading Eggs or Mathseeds character?
Aria absolutely loves the monkey from Mathseeds! She talks to it constantly while playing and is so animated in their conversation that we sometimes think she is talking to a real person.
Try hundreds of preschool kids' games!
Your preschooler will love learning essential early reading and maths skills, with Reading Eggs Junior (ages 2⁠–⁠4) and Mathseeds (ages 3⁠–⁠9) – included in your FREE Reading Eggs (ages 3⁠–⁠7) 30‑day trial! Full of fun educational activities, lessons and exciting rewards to keep them motivated and learning!
Free Trial