If you're like most parents, you probably keep an eye out for good resources that can help you keep your kids busy, without the guilt that comes with screen time. For most, this means either sports or educational activities (the kind your kids want to take part in!).
Being in the education game, we're always on the lookout too!
Then an idea struck!
"Why not compile some of the resources we have in one spot and share them with our parents."
We quickly learned that while this was a great idea in theory, in practice we ended up with an endless list of activities and what parent has the time to sift through ALL that?
So we poured through these bookmarks, blogs and our own games and distilled the activities into what you see below.
We've even built a handy menu so you can skip ahead to your child's age group. What's left below is the best of the best. So go ahead, bookmark this page now and share it with your friends!
Resource 1: Learning Games for Toddlers Aged 2⁠–⁠4
Reading Games for Toddlers: Reading Eggs Junior
Let's start with Reading Eggs Junior. This programme is full of exciting learning games designed to engage children aged 2⁠–⁠4. Reading Eggs Junior helps to build early literacy skills and confidence in toddlers. Simply put, you won't find an easier or better way to get toddlers learning to read than when you use Reading Eggs Junior.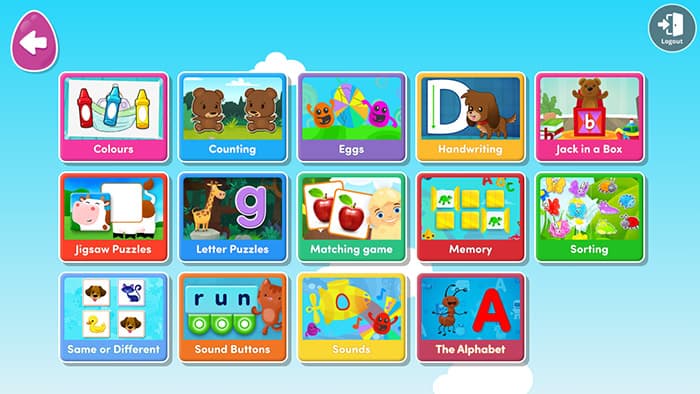 Reading games for toddlers
Why You and Your Kids will Love Reading Eggs Junior:
Access to over 250+ read‑aloud books: The carousel library has a wide range of fiction and non‑fiction books that have been carefully chosen for toddlers.

Hundreds of captivating videos: Your toddler can view beautifully animated videos, real‑life stories, and educational videos designed to build phonemic awareness, sequencing and alphabet knowledge.

Fun learning activities: Children can play interactive games and activities and collect fun stickers while building phonemic awareness, vocabulary, listening skills, alphabet learning and handwriting skills.

Regular progress reports: You'll receive regular reports as your child progresses, with updates on their favourite books, videos and activities.
This is a great game to use when you have younger kids that don't engage with reading activities. The movement, colours and reward system keeps them focussed on the task at hand, moving them forward and teaching them along the way.
Maths Games for Toddlers: Free Guide – 6 Fun Maths Games to Try at Home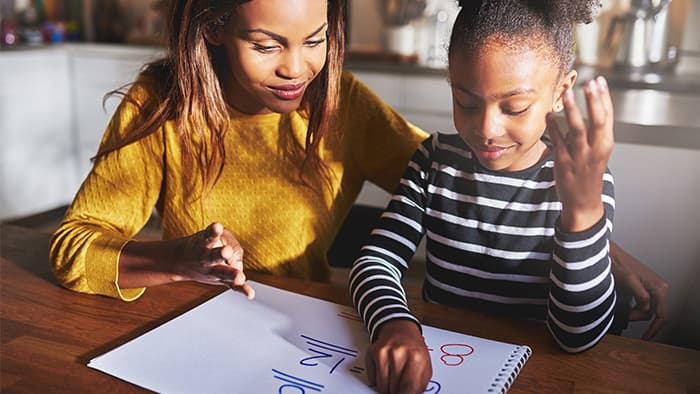 Many families incorporate reading into their everyday lives quite naturally but maths can sometimes be neglected. Familiarising your child with maths while they're still young can help to spark their curiosity about solving problems, making numbers feel more approachable over time.
Introducing maths games at an early age allows children to develop a positive attitude towards learning maths, setting them up for a successful and well‑rounded academic future.
We've included a guide below to help you engage your little ones in fun maths games.
Click here to go to guide: 6 Fun Maths Games to Try at Home
Resource 2: Learning Games for Children Aged 3⁠–⁠7
Section 1 – Reading Games for Children Aged 3⁠–⁠7: Reading Eggs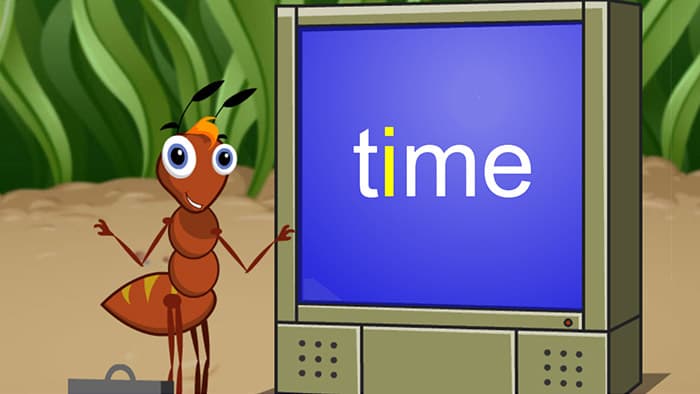 Reading Eggs engages your child to learn vital reading and writing skills through structured, fun and engaging lessons. The one‑on‑one instruction teaches children ages 3⁠–⁠7 phonics, sight words and reading skills through a variety of educational games that make learning to read fun.
This programme is challenging enough to keep kids engaged, without being so hard that they want to quit. It also breaks up the lessons with songs and a reward system that gives them a sense of excitement as they learn.
Why do kids and parents love Reading Eggs?
Exciting learning activities: Kids can explore Storylands, Driving Tests, the Spelling vault and so much more!

On‑the‑go learning: Children can learn to read and play on the go with the Reading Eggs app for iOS and Android devices – free to use with an active trial or subscription.

Positive screen time: As a kidSAFE certified website, you can feel confident knowing your child is spending quality learning time free from advertising and distractions.
How does Reading Eggs Work?
Reading Eggs was created by expert educators with over 30 years of experience.
The multi‑award winning early learning resource supports your child's learning to read journey with carefully designed online reading games and activities that are easy to follow, self‑paced and highly engaging for young children.
The lessons use colourful animation, fun characters, songs and rewards

to keep children motivated.

When children start the programme, they can complete a

placement quiz to ensure they are starting at the correct reading level.

Parents can access detailed progress reports as well as hundreds of

full‑colour downloadable activity sheets that correspond with the lessons in the programme.
Try hundreds of learning games for kids!
Discover exciting educational kids' games with a free trial of all our premium learning programmes. Your child can enjoy award‑winning reading and maths lessons, interactive activities and printable worksheets for kids aged 2⁠–⁠13.
Free Trial
Section 2 – Maths Games for Children Aged 3⁠–⁠7: Mathseeds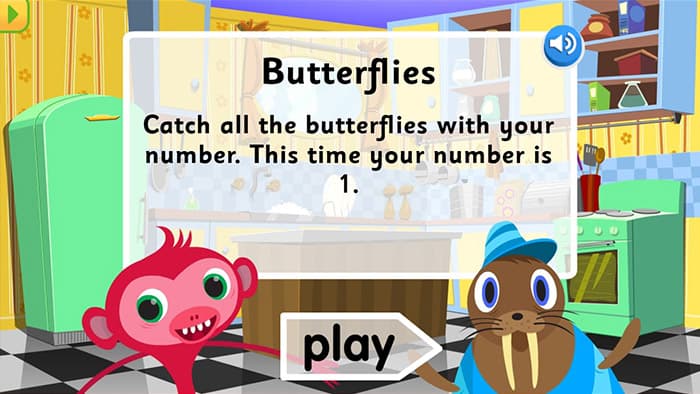 Mathseeds nurtures an early love of maths with structured lessons and fun activities that build essential maths skills. Children can enjoy exciting learning games that are perfect for ages 3⁠–⁠9.
Why do kids and parents love Mathseeds?
Highly motivating: Fun songs, animations and rewards help young children stay motivated in order to keep learning and improving.

Hundreds of activities: Makes learning essential early numeracy skills fun and highly engaging.

Reinforces key concepts: Interactive assessment tests reinforce key concepts covered in the lessons while rewarding progress.

Access to 200 maths lessons: Interactive lessons cover a wide range of topics including numbers, patterns, measurement, geometry, data, and more.
If there's one thing that's more difficult than getting children to engage in reading, it's maths! Mathseeds solves this problem by following a similar pattern to Reading Eggs and keeping children engaged with rewards, movement, sound and humor.
Resource 3: Learning Games for Children Aged 7⁠–⁠13: Reading Eggspress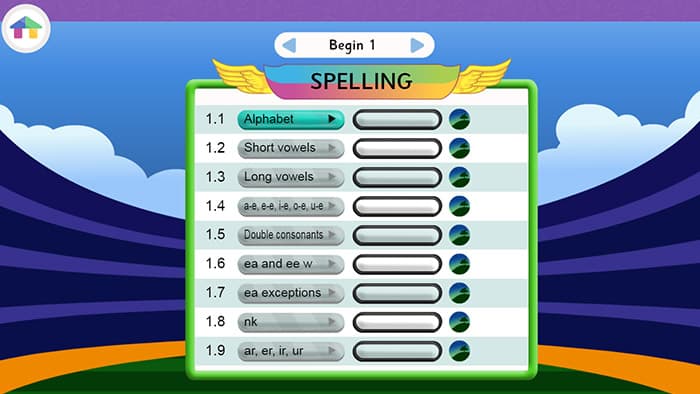 Reading Eggspress is great because it gives older kids the chance to continue building their key literacy skills. This online platform may not teach science or art, but because it's a specialised programme, it gives users a more detailed, focussed experience that gets better results than a general programme would.
Designed to make educational games for children ages 7⁠–⁠13 exciting and relevant, Reading Eggspress helps older children continue to build key literacy skills that will help them succeed in school. Check it out and you'll see what we mean.
Why do kids and parents love Reading Eggspress?
Access to over 3000 online books: The Reading Eggs Library has a wide range of genres to suit children of all ages and reading levels.

Comprehensive coverage: Provides an enormous range of learning resources, reading lessons and exciting literacy games covering the Grades 1⁠–⁠6 reading curriculum using an equal number of fiction and informational texts.

Progress reports: Detailed reports allow you to track your child's progress with ease, showing you exactly how they're improving.

Unique and effective learning environment: Provides an environment that is both exciting and relevant allowing them to improve language and comprehension skills that will stay with them for life.
Resource 4: Bonus Reading Activities to do at Home
Kids get bored!
It's not a secret, they need stimulation. Making fun games out of things is one of the best ways to entertain kids and teach them at the same time. Mary Poppins had this concept nailed years ago!
Playing offline games with your children can be a great way to teach them practical skills in a fun way. Things like cooking, science experiments, hide and seek with shapes or letters teach kids to use counting, reading and measuring in real life.
We've included links to three of our best resources that will keep your children edu‑tained for hours.
Check out this article with our Top 21 Preschool Activities to do at Home.
Looking for phonics activities for your kids? Check out the Top 12 phonics activities for kids in 2021.
If you're looking for a way to keep your children learning over the summer, look no further! Below we've provided our free summer learning resources to make sure your little ones don't fall behind in essential reading and maths skills.
Summer Learning Activities For Kids 
If you want to help your kids learn more while at home then use all these resources regularly. Parents that do report that their children do better at school with both reading and maths and actually enjoy the process.
It's important to note that around 1 in 5 children struggle with reading, so share the love with this list and pass it on to friends and family. They will be thanking you!
In the meantime, give these a try and see what they can do for you too!
Try hundreds of learning games for kids!
Discover exciting educational kids' games with a free trial of all our premium learning programmes. Your child can enjoy award‑winning reading and maths lessons, interactive activities and printable worksheets for kids aged 2⁠–⁠13.
Free Trial