Have you ever poured your heart, sweat, and time into planning a lesson, only to have it fall flat in class? We've all been there.
Teaching maths to a group of preschoolers can be challenging. First, you need to meet their needs and development – lessons must be catered for their age group. Second, you need to engage them – activities have to be multi‑sensory, with explicit step‑by‑step instructions.
So if you need a hand at teaching maths to a group of young learners, Mathseeds makes a great online classroom resource because it's designed specifically to meet and support their needs.
Keep reading to find out what sets this early learning maths programme apart.
1. Promotes student‑driven learning through learning maps
Every student learns at a different pace. Mathseeds considers this by placing your students at the right level with a placement test at the start. So you don't have to worry if your students feel bored or out of depth.
After taking the placement test, they then embark on a fun adventure, travelling through different themed learning maps. Each map consists of 5 lessons (plus a fun quiz at the end), with each lesson focusing on a specific core skill.
If students don't get all the questions right, they can always revisit them and try again. And if you notice a student who needs more support in a particular topic, you can assign the relevant lessons to match their learning.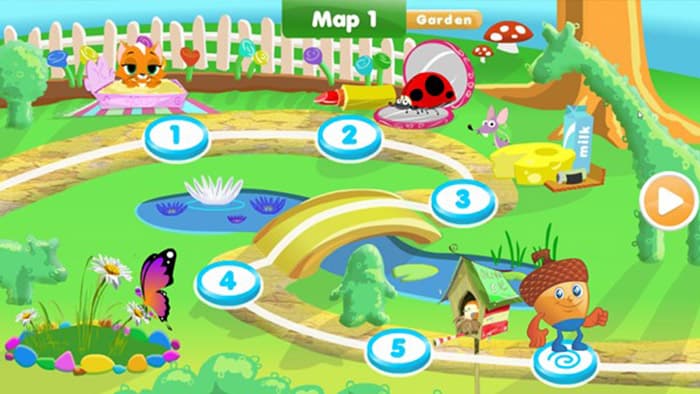 2. Immediate feedback to reinforce correct mathematical thinking
When your students get a question wrong in Mathseeds, immediate feedback is provided to correct their mathematical thinking.
Informal and formal assessments are also integrated into the learning maps, giving them opportunities to practise and demonstrate their understanding.
For example, to help early learners consolidate what they've learned, there's a quiz at the end of every lesson and a map.
You may be thinking, how does this help me as a teacher?
Well, you can use the quiz results to monitor and assess your students' understanding and find out where their learning gaps are.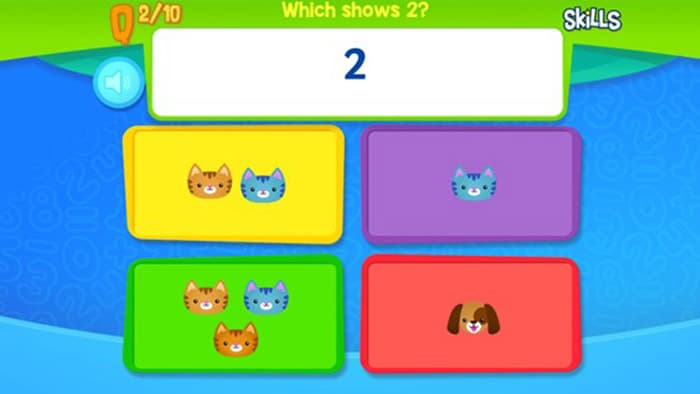 3. Engaging students with intrinsic and extrinsic motivators
What's the best way to engage and motivate early learners? By giving them a choice.
The structured learning maps in Mathseeds allows your students to choose and progress at their own pace. This gives them a sense of ownership and accomplishment when they complete the tasks at hand.
Extrinsic motivators are included throughout Mathseeds too. As your students complete more activities, they earn Golden Acorns, which can be used to personalise their treehouse or avatar. There are also awarded certificates, based on their end‑of‑lesson quiz scores.
4. Caters to emergent readers with narrated instruction
How do you teach new mathematical terms to young readers who are still learning to decode letters, sounds, and words? Mathseeds solves this by using narrated instruction every step of the way.
In every lesson, there's a clear voice narration, video and audio games, so your students can hear, see and learn new maths vocabulary and word problems, without being marked down based on their reading ability.
With a structured learning map, 200 maths lessons and 350+ activities, students learn core maths skills in a fun and exciting manner!
Free school trial
5. Exciting and fun multimedia elements
You probably already know this, but how well students process and retain information is related to their learning styles. That's why you'll find an exciting array of visual and audio elements in our programme.
High-quality and colourful animations are incorporated to appeal to visual learners. Auditory learners can listen and sing along to familiar nursery rhymes in the Mathseeds Playroom, reinforcing their early mathematical concepts such as counting and days of the week.
6. Connecting maths to everyday lives
When young students see how they can use maths to solve problems in their lives, it makes them invested in learning the subject.
Mathseeds sparks curiosity and interest by connecting mathematical concepts to everyday life.
Whether it's making a cake or posting mail to the correct house, new concepts and skills are taught in a familiar context.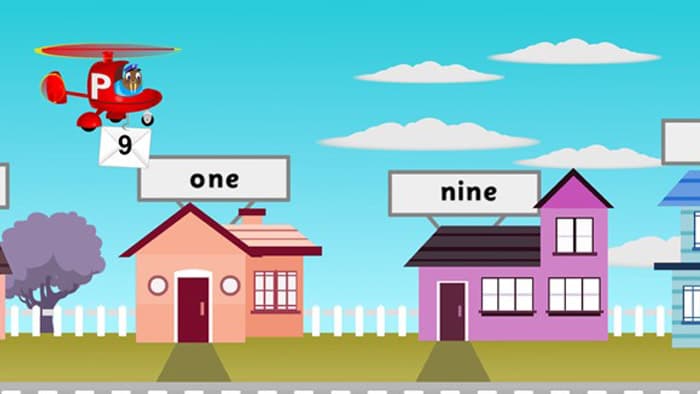 7. Adaptable to different classroom settings
Does your school use the rotation teaching model in the lower primary levels? Let us do the heavy lifting for you.
Whether you want your students to work collaborative in groups, lead a classroom lesson in person, or conduct an online session – Mathseeds can accommodate to your needs.
Simply assign tasks in the programme that aligns with your teaching focus. It seamlessly connects your students' learning between school and home across digital devices.
The comprehensive reporting tool also gives you insightful usage data to track your student's growth.
Wish to take learning offline? There's a wide range of classroom resources in our Printable Library and Teacher Toolkit. From maths lesson plans, to workbooks, and worksheets – it's your pick.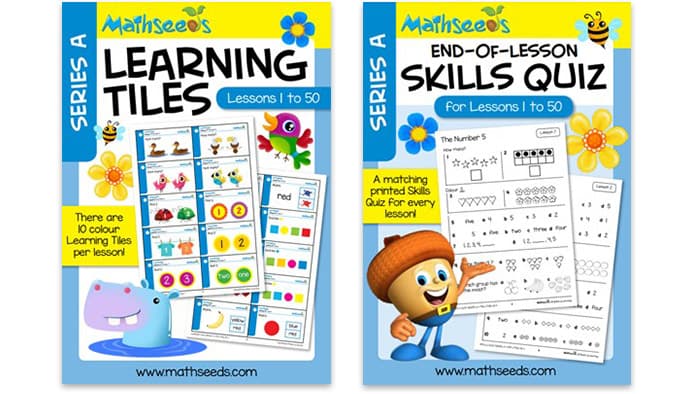 A Proven and Effective Mathematics Classroom Resource
Here's a quick recap why Mathseeds makes a great online maths programme for students aged 3 to 9.
A guided learning map to encourage student-driven learning? Check.

Intrinsic and extrinsic motivators to engage students? Check.

Narrated institutions to cater to beginning readers? Check.

Fun games with exciting multimedia elements? Check.

Adaptable to different classroom settings? Check.

Printable maths resources for teachers? Check.
Mathseeds incorporates all the learning needs of a preschooler. A study showed that kindergarteners using Mathseeds displayed more growth in maths skills. Teachers found it easy for students to use, and contributed to their confidence in the subject.
So, plant the seeds of early maths skills. Watch your class learn, grow and succeed with Mathseeds today!
Brimming with highly interactive and rewarding lessons, Mathseeds makes maths fun and engaging for early learners!
Free school trial