Try the multi‑award winning online homeschool programme for reading and maths, filled with self‑paced lessons, interactive activities, assessment tasks and worksheets.
Whether you're a seasoned homeschooler or simply looking for ways to support your children's education at home, Reading Eggs and Mathseeds provide an excellent solution for pre‑kindergarten and primary school reading and maths.
Designed by experienced educators and used by over 20 million kids worldwide, the award‑winning homeshool programmes have been shown to increase reading and maths skills in just 15 minutes a day and best of all, are highly engaging and motivating for young learners. If you're considering a quality online homeschool resource, read on to see how Reading Eggs and Mathseeds can transform your home learning routine.
Explore hundreds of online homeschool resources now
Gain access to hundreds of online reading and maths lessons, interactive learning games, live reports, 500+ worksheets and more to support your child's learning at home.
Free Trial
Online placement test to match your child to the right level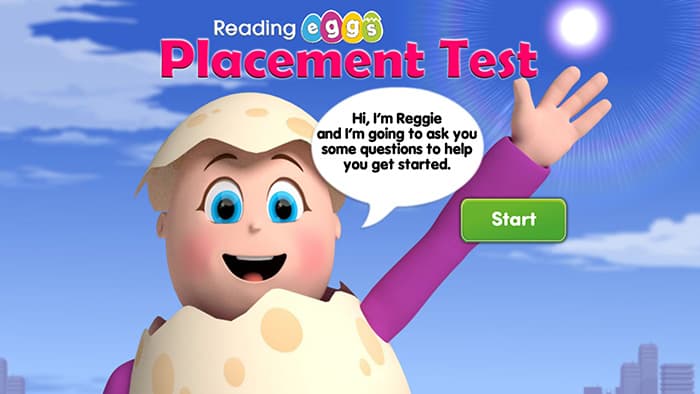 Access hundreds of homeschool resources online to support your child's reading and maths learning from home. Free trial
Before your child starts the programme, they'll have the option to sit the placement test – a series of questions with clear audio instructions. This will match them to the correct starting level for their ability. Your child can do a reading and spelling placement test for Reading Eggs, a maths test for Mathseeds and a comprehension test for Reading Eggspress.
Once your child is matched to the perfect level, they'll follow a carefully structured sequence of self‑paced lessons that are fun, colourful and highly interactive. The exciting rewards system keeps children motivated to progress through the maps, and the variety of activities keeps them engaged throughout.
As a parent, you can easily reset the placement test or adjust your child's level at any time through your family dashboard.
Regular assessment tasks to help children achieve mastery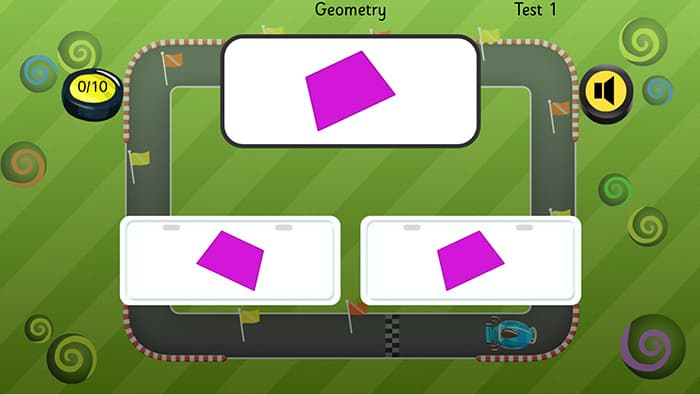 Children complete regular assessment activities, like end‑of‑map quizzes and Driving Tests, which reinforce the essential skills covered in the lessons. Free trial
Assessment activities are an important way to make sure children master the essential skills they've learned in the lessons. Reading Eggs and Mathseeds include end‑of‑map quizzes which assess your child's knowledge across a wide range of reading, phonics, spelling and maths skills.
If your child passes their quiz, they're awarded either a bronze, silver or gold certificate. Parents receive a detailed progress report which outlines the specific skills, sounds and words your child has learned.
The Driving Tests are another great way for children to reinforce their skills and achieve mastery. The highly engaging and rewarding assessment tasks focus of specific skill areas, like sight words, letters and sounds, and content words. Mathseeds covers six core content areas: number, operations, patterns and fractions, measurement, geometry and data.
The real‑time progress reports show you exactly how your child's skills are improving and whether there are any knowledge gaps or areas of improvement.
Instant progress reports to track your child's growth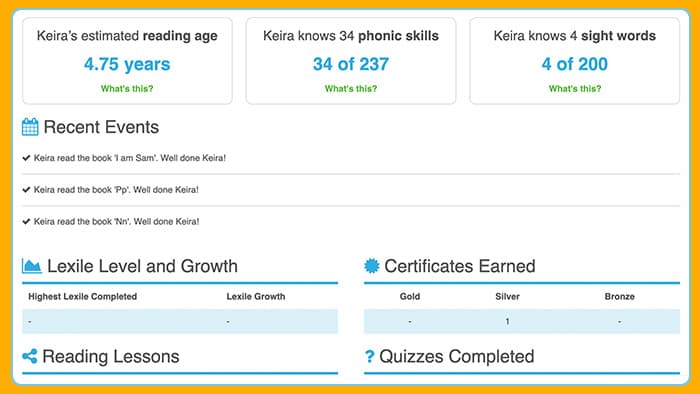 Keep track of your child's growth with detailed progress reports emailed straight to your inbox. Free trial
Parents will always be updated with real‑time updates on how their child is progressing with their reading and maths skills.
Your family dashboard shows you the activities, lessons, book and quizzes your child completes. It also gives you an estimated reading age and overview of the key skills they've learned. You can select each programme tab (including Reading Eggs Junior for toddlers, Reading Eggspress and Mathseeds) to view your child's progress across reading, spelling, comprehension and mathematics.
Additionally, you'll be emailed an in‑depth report each time your child completes an end‑of‑map assessment quiz. This is an excellent way to see which skills they've mastered and where they can make additional improvements.
Printable homeschool worksheets and lesson plans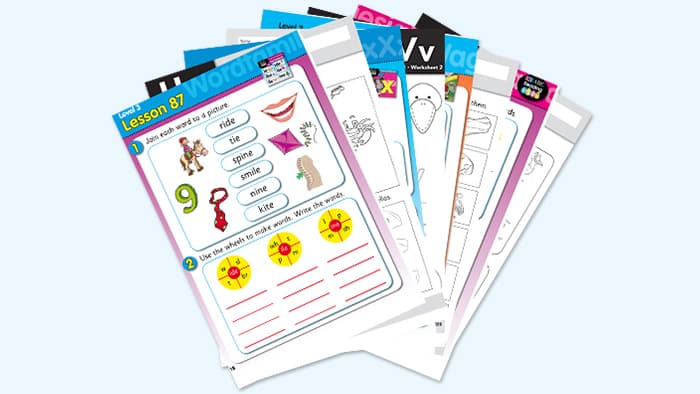 Download over 500+ printable worksheets that help your child practise their reading, writing, spelling and maths skills offline. Free trial
The Reading Eggs, Reading Eggspress and Mathseeds online homeschool programmes also include over 500 printable worksheets that help your child practise their skills offline.
These highly engaging and easy‑to‑follow worksheets are designed to reinforce what your child has learned in the lesson. Each online reading, spelling and maths lesson has a corresponding worksheet that can be completed at any time. They also include helpful lesson ideas and activity suggestions for parents who would like to further support their child's understanding of each concept and skill.
These bonus resources are located in the top navigation menu of your family dashboard.
Try the award‑winning online homeschool resource today
Gain access to hundreds of online reading and maths lessons, interactive learning games, live reports, 500+ worksheets and more to support your child's learning at home.
Free Trial
Free online homeschool resources to download right now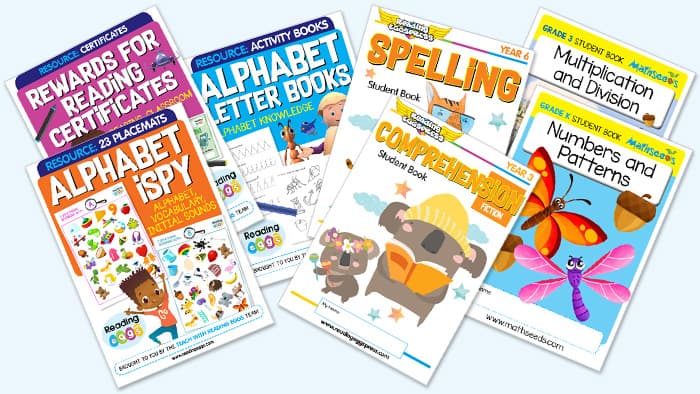 Is your family staying safe at home during the COVID‑19 lockdowns? Here you'll find free downloadable resources designed by experienced educators that support home learning. Your child can practise their alphabet, spelling, comprehension, handwriting, reading and mathematics skills. Search by grade level, subject area and focus skill.
Homeschool testimonials
"This programme is fun and educational. My 6‑year‑old daughter loves it. It has helped her learn to read and with her numbers. She asks to use it all the time. I love that this programme helped give her a love of learning. Thank you Reading Eggs and Mathseeds!"

–⁠ Nay, verified reviewer
"I absolutely love it. It has greatly helped my daughter with her maths as well as recognising letters. She has gotten so much better. The fun repetitive games are amazing. We utilise it with our homeschooling and it's a fun, interactive way to learn."

–⁠ Asia, verified reviewer
"I got Reading Eggs for my granddaughters to both practise and learn reading and maths. They were 7 and 4 at the time. They have progressed so much that the 4‑year‑old is already doing first grade maths and she just started kindergarten. She is reading early and loves to earn her eggs and acorns."

–⁠ Robin, verified reviewer
"I love Reading Eggs for several reasons. The most important reason is because my struggling readers love Reading Eggs and are making so much progress! I use it to guide my homeschool instruction for both of them. They do not resist and they love when my direct instruction aligns with the skills they have practised on Reading Eggs. Sometimes I use Reading Eggs as a preview of material and sometimes as a review. It is very effective either way. I wouldn't want to homeschool without it! The data is great and so are the supplementary resources."

–⁠ Amy, verified reviewer