Children are growing up fluent in the language of technology, with screens becoming a part of their daily lives.
While there has recently been a lot of focus on the downside of children spending more time on devices, it's important not to lose track of all the positive ways parents can leverage technology to enrich their children's lives rather than detract from it.
Since devices aren't going away anytime soon, let's focus on how parents can incorporate educational screen time into their child's routine.
The benefits of educational screen time
Screen time doesn't have to mean mindless TV or random YouTube videos. There are plenty of ways in which your children can enjoy screen time in a positive way and benefit from all that modern technology has to offer. From educational games to online science tutorials and video conferencing with family, there are many ways to foster positive screen time habits.
Try Reading Eggs for FREE today!
Reading Eggs is designed by educational experts to teach your child how to read. Proven to boost reading levels in 15 minutes a day, it's a great way to give your child positive screen time that's safe and fun. Join 20 million users worldwide and try it for FREE!
Free Trial
Top five educational screen time benefits:
1. Enhances educational experience – When your child connects with age appropriate, interactive and engaging learning apps and educational technology, learning becomes both fun and accessible.

2. Prepares children for future learning – With devices being used in school for educational purposes, it's beneficial for your child to be digitally literate from a young age.

3. Encourages critical thinking/problem solving skills – From taking an online quiz to solving a virtual puzzle, kids can test out their critical thinking and problem‑solving skills in real‑time.

4. Encourages creativity – Your child can shoot and edit videos, draw pictures and even write code.

5. Builds communication skills – Kids can converse with friends and relatives through messaging apps and video calls.
From encouraging creativity and critical thinking skills to providing educational content and building communication skills, screen time is a great opportunity to provide an enriching experience for your child.
Is there a recommended screen time limit?
According to WHO Guidelines on physical activity, sedentary behaviour and sleep for children under 5 years of age, children aged 2–5 years old should have no more than one hour of screen time per day, and screen time is not recommended at all for those under one.
When screen time becomes a problem
Sleeping, eating, exercising, participating in family activities and having a healthy self‑esteem are general benchmarks for your child's overall health. If screen time is getting in the way of any of these, then it might be helpful to re‑assess how much time your child is spending in front of screens, what type of content they're consuming and when they're consuming it.
Positive screen time tips:
Make meal‑times screen free.

Be involved with screen time, i.e. pause the programme and ask your child questions.

Don't use screens one hour before bedtime.

Set age appropriate boundaries.
Reading Eggs: Positive screen time learning at home or on the go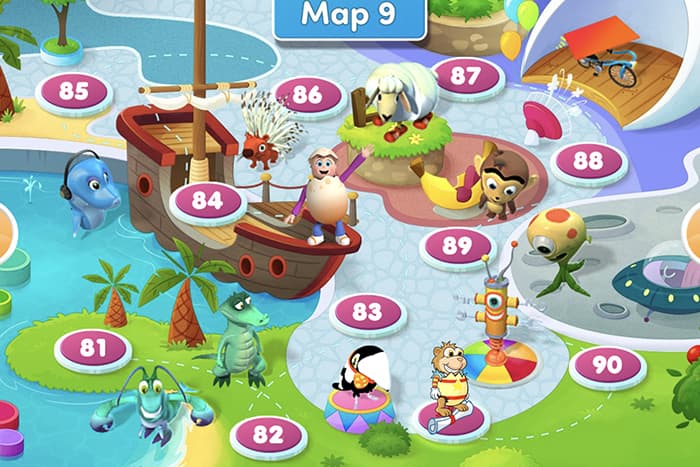 Screen time can be educational and fun: Reading Eggs is a leading online reading app that makes learning phonics and essential reading skills highly motivating for kids aged 2–13. Free trial
A great way to incorporate positive screen time into your child's routine is through the Reading Eggs programme. Reading Eggs is based on proven learning principles and designed by experienced educators to ensure children are learning from a quality digital app.
Safe and free from advertising
Reading Eggs is free from advertising and other online distractions. As a kidSAFE certified website, Reading Eggs is a great way to enjoy positive screen time, in a safe and fun online environment. Spending just 15 minutes a day on Reading Eggs is enough time to help your child build early reading skills and is well below the WHO recommended one‑hour limit of screen time per today. As your child grows older, you can continue to increase the amount of time spent on the Reading Eggs programme.
Based on scientific research
Reading Eggs is based on scientific research, focusing on the five essential keys to reading success:
Phonics – One of the earliest reading skills children develop, phonics is the process of mapping sounds in words to written letters.

Phonemic awareness – The ability to hear, identify and manipulate individual units of sound. Learning about sounds (phonemes), syllables and words helps to develop phonemic awareness.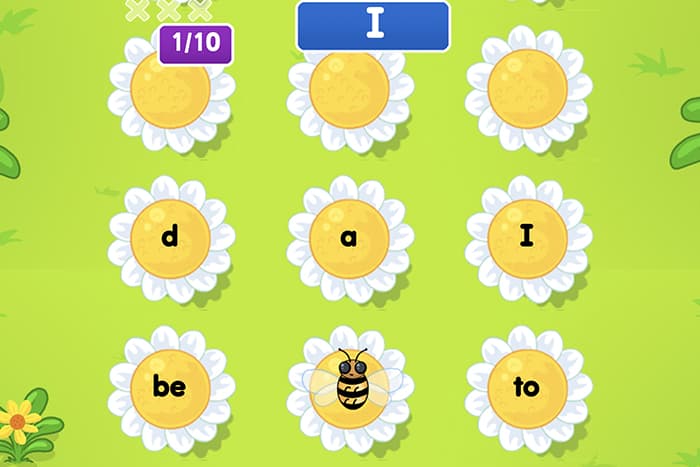 Positive screen time builds essential skills: Reading Eggs is used in over 16,000 primary schools and teaches kids the five essential components of reading. Free trial
Vocabulary – The more words your child knows, the better they become at reading and comprehension. Reading a wide variety of books is the best way to help children understand the meaning of words, their definitions and their context.

Fluency – Being able to read with speed, understanding and accuracy. The more your child reads, the better they are at understanding and reading with speed and accuracy.

Reading comprehension – Reading for meaning is ultimately the goal of learning how to read, and affects your child's future reading and academic ability.
Learn more about the five components of reading here.
Try Reading Eggs for free
We offer all new parents a free trial to see how Reading Eggs works for their child. It only takes a few minutes to get started.
Try Reading Eggs here to see how your child's reading and comprehension skills can improve in just weeks.
Reading Eggs testimonials
"My daughter loves Reading Eggs! She is so excited by the progress she has made through the site. She enjoys the games and is learning so much. I highly recommend it. It is great for learning phonics and letter sounds. The games are fun and educational. We will continue to use Reading Eggs until she is reading on her own!"

– Alycia A.
"I've just purchased a 12 month subscription to Reading Eggs for my two children (3 and 7). We've been doing the free trial for a week and I am very impressed with the programme. They both absolutely love it and I am particularly amazed at how much my 3‑year‑old has learned in a week. I'm a primary school teacher and think the programme is exceptionally well designed."

– Sue